Tailor-made solutions for your business
An average consumer buys more and more goods online. This is a new way of trading that is gaining popularity all over the world. When comparing traditional commerce and e-commerce, it is clearly much easier and cheaper to start e-commerce.
In addition to the technical setup of your e-store, we will create a functional and beautiful e-store for you and find the right solutions for your products.
In today's digital world, it is no longer enough to have just a website. The website has become a sales tool. Customers are attracted by interesting, personal, professional and easy-to-use websites.
Do you feel that your existing website needs a little tweaking or do you need a completely new and modern website? Together, we will find the right visual solutions for your business and make your website sell!
A modern, effective marketing strategy involves cultural insights, storytelling, communication, strengthening the brand's image and reaching the target sales numbers. Do you already have a website or e-store, but you can't be found or your customer can't reach your product?
We offer you an experience-based, brand-focused marketing strategy that speaks to your target audience.
Your e-store or website running on the WordPress platform has not been updated for a long time and you do not know how to do it? Feel free to contact us!
We offer administration of websites and e-stores built on the WordPress platform. We'll make the necessary daily updates to your page and keep it up and running.
This way, you can focus on your core business!
Who are you? Who should know about your brand? How will they find you? And why should they be interested? We focus on these questions in order to better market yourself and create a successful, authentic brand that is also sustainable.
BUSINESS CONSULTANCY
Entrepreneurship starts with an idea.
We offer you consultations on developing a fresh business idea, expanding into a new market or building a brand.
We conduct an analysis of your business model, help you create a competitive e-commerce strategy and advise you on creating the best suitable marketing strategy.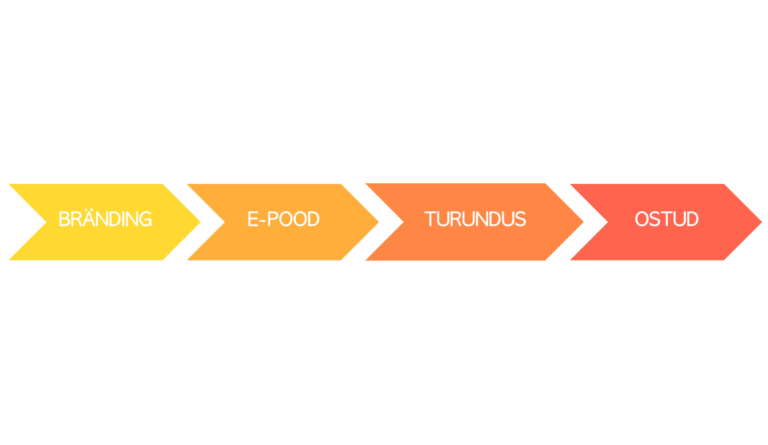 Here's what our customers are saying about us
We are extremely pleased to have started working with Nimini. Our paths crossed at a very important moment for the Estonian Travel and Tourism Federation (ETFL), when we were forced to change horses in midstream, so to speak. An in-depth joint preparation and a well-thought-out strategy helped to make the website of Tourest, an international tourism fair organised by ETFL, a modern and professional tool for both participants and Tourest organisers themselves.
As a customer, it feels good to have such a reliable and trustworthy backer like Nimini.